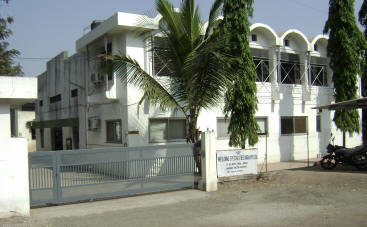 We are part of a group engaged in manufacturing of 'Welding Consumables and Consultancy' from last more than two decades. The group is headquartered at Nasik, one of the fastest growing industrial city of Maharashtra state in India.
We are an ISO certified company equipped with modern plants, sophisticated machines and complete in-house R&D facilities for development and manufacture of different types of 'Manual Arc Welding Electrodes and MIG/TIG/ SAW/Flux Cored welding wires and fluxes'. The range of products includes Mild Steel, Low Hydrogen, High Efficiency, Hard Facing, Cutting and Gouging, Non-Ferrous, Cast Iron, Stainless Steel, Low Alloy High Tensile and Low Heat Input welding electrodes, Stainless Steel filler wires, SAW wires/Fluxes, Flux Cored Wires and MIG/Co2 welding wires. We have a 'State of the Art' precision layer CO2 wires and Flux Cored wires manufacturing facility.
The company has established its name in last over 20 years as a reliable source of quality products and services.